Despite the advances of Google and Baidu translation tools, there are still many words that are simply untranslatable.
Here are the top 9 everyday words that you need to know and our attempt to explain what they mean.
1. Jiāyóu 加油
Part of Speech: Verb
Definition:
Add oil

Make an extra effort

Word with added vigor

Come on! Come on!
The Breakdown:
If you look up the word 加油 in Pleco, the first definition you will see is 'add oil'- a very literal definition of the word. Yet, 加油 is rarely used in this way. In fact, it is almost always used as a term of encouragement.
You say 加油 to cheer on your favorite player or team on during a competition. Often screaming at the top of your lungs, "加油! 加油!"
In other cases, you use the word to encourage someone to overcome a difficulty. Let's say your friend Xiaobai is studying for her finals tomorrow. You can tell her 加油 as well.
2. Guānxì 关系
Part of Speech: Noun
Definition:
Relationship
The Breakdown:
关系 is one of the hardest words to translate into English. It doesn't simply mean relationships but refers to an entire cultural concept. 关系, simply put, is an individual's network of relationships with other people. You'll hear westerners talk about 关系 in business. But it encompasses ALL your relationships- family, professional, academic, and/or personal.
Yes, China isn't the only country where 关系 is an important cultural concept. However, in China, the lines between the professional and the personal are blurred.
Each relationship is judged by its strength. A person's social and professional status grows with the strength of their network. You might hear someone say, "他很有关系。"
You can think of it as having "degrees of separation".
In China, more than most people, it is a culture of 'who you know.'
3. Yuánfèn 缘分
Part of Speech: Noun
Definition:
Predestined relationship
The Breakdown:
Fate is seldom used in English. It seems to exists in the realm of fairy tales and superheroes. Unless you're Cinderella or Superman, you won't talk about your fate at all. It's too over dramatic.
The Chinese 缘分 is also a normal part of life. You have 缘分 with everyone that you meet. It's the destiny or fate that you have to meet someone. The more improbable the chances you had to meet this person, the more 缘分 you have with them. For example, if a couple has an amazing 'meet-cute' story, then "他们很有缘分。"
4. Mànzǒu 慢走
Part of Speech: Verb
The Definition:
Walk slowly
The Breakdown:
Its literal translation might mean 'to walk slowly,' no one uses it that way. The phrase, in fact, is exclusively used as 'goodbye.' When you tell someone "慢走," you are telling someone a combination of 'goodbye' and 'travel safely'.
5. Xīnkŭ 辛苦
Part of Speech: Verb
The Definition:
Work hard

Go to great trouble

Go through hardships
The Breakdown:
In China, it is important to acknowledge someone's hard work and effort (especially in the workplace). A person is 辛苦 when they need to work overtime, have a huge project, and/or a tight deadline.
When you tell someone, "你很辛苦" or "辛苦你啊",you are acknowledging that they need to do more than the normal amount of work. When you tell someone you are "很辛苦", you are asking for someone to commiserate with you.
6. Diūliǎn 丢脸\ Diūmiànzi 丢面子
Part of Speech: Verb
The Definition:
Lose face

Disgraced

Embarrassed
The Breakdown:
Face is a person's reputation, dignity, and respect within society. It is extremely important in China. Chinese people are sensitive to their 'face' and is important to give others respect.
Face is also a person's status within the society.
How does someone 'lose face' ( 丢脸\ Diūmiànzi)? A person or situation has damaged that person's reputation, dignity, respect, and/or status within the society.
Obviously, in every culture, you should be respectful to others. How to respect someone, however, is different in China. It is based on hierarchy, social status, and age.
Our advice: ask questions and pay attention to social cues.
7. Shànghuǒ 上火
Part of Speech: Verb
The Definition:
(Chinese medicine term) suffer from excessive internal heat
If you ever go to China, you will realize that everyone is a Chinese medicine expert (LOL). There is a list of things you aren't supposed to eat (or supposed to eat) depending on the season, your health, your gender, and/or if you are 上火.
In English, the closest phrase we have to 上火 is that a person 'runs hot'. You either 上火 or you don't. How do you know if you 上火? If you have acne, get rashes often, and/or 'run hot,' you probably 上火. If you are not sure, you can see a Chinese medicine doctor. If you have a lot of Chinese friends or know some Chinese aunties, they will probably tell you.
Whether you follow their advice is entirely up to you.
8. Sājiāo 撒娇
9. Rènào 热闹
Part of Speech: Adjective
The Definition:
Lively

Bustling with excitement
The Breakdown:
The easiest way to define 热闹 is to translate it as 'the place is lit.'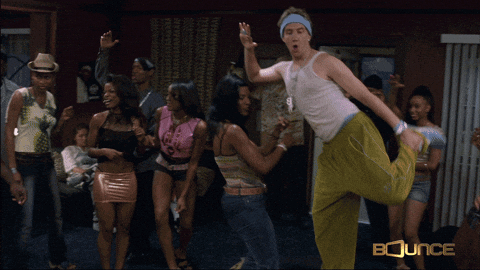 Have another untranslatable word? Let us know in the comments.